Damson Vodka Liqueur 50cl
00011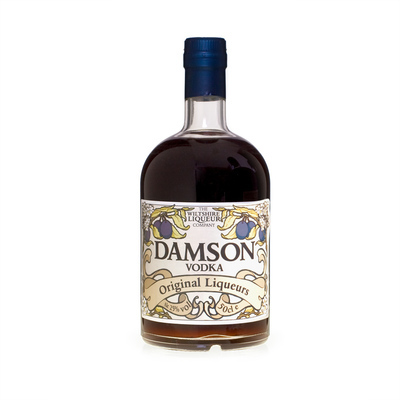 Signature Liqueurs
Russian Punch? Damson Pudding? There are plenty of ways to enjoy your Damson Vodka.
Our Damson Vodka - Warm, fruity and decidedly delicious.
Buying a gift?
The label on your 50cl bottle of Damson Vodka can be personalised with your text of choice. Congratulations? Happy Anniversary? The choice is endless. As long as it's 30 characters or less, we can add it.
What do our customers say?
"Fantastic product - a Christmas present that went down very well - both on receiving and on drinking! "

"Person I bought the liqueur for was thrilled to bits - apparently, it tastes lush, and being able to personalise the label is a particularly nice touch"
Our 50cl bottle of Damson Vodka is 25% abv.
Looking to place a large order? For all orders over £160 our 5% discount applies. See our
full delivery information
for everything you need to know.