Damson Vodka
00011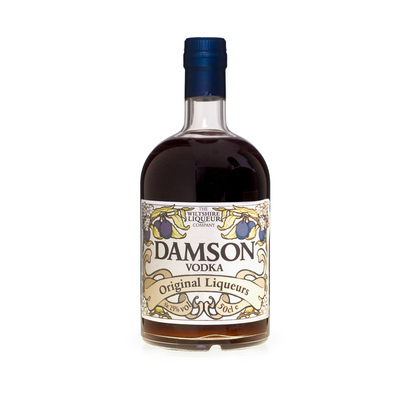 Signature Liqueurs
A combination of warm plummy notes and fine vodka create this deliciously fruity liqueur.
25% alc. 50cl bottle. FREE delivery.


Why not make the most of our online shop and use our FREE personalised labels for your bottles. Perfect for the drinks cabinet, for presents or corporate events.

What do our customers say?
"Fantastic product - a Christmas present that went down very well - both on receiving and on drinking! "

"Person I bought the liqueur for was thrilled to bits - apparently it tastes lush and being able to personalise the label is a particularly nice touch"

"This stuff is too drinkable, it's not going to last long, lovely taste x"

If you order 6 or more bottles, we will automatically apply a discount of 5% through our online shop.
Want to order a variety of products? Our 5% discount applies across the shop for orders of £150 and over
All of our products come with FREE shipping to mainland UK.
We use a fully tracked economy courier service that takes between 3 and 4 days.
If you would like your order quicker, do please contact us by either telephone – 01264 731 467 or email – info@wiltshireliqueur.com and we will be happy to discuss options with you. Please note that there is a surcharge for next day delivery.
If you live abroad and would like us to send there, please contact us and we will be delighted to oblige.