Wild Strawberry Liqueur 50cl
00012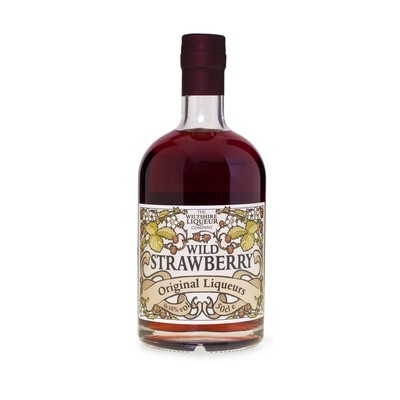 Signature Liqueurs
Frozen Strawberry Margarita? Boozy Mess? There are lots of creative ways to enjoy your Wild Strawberry Liqueur.
Our Wild Strawberry Liqueur - Remarkably red, dazzlingly different, fantastically fruity.
Buying your Wild Strawberry Liqueur as a gift?
The label on your 50cl bottle can be personalised with your text of choice. "Thank You"? "Happy Anniversary"? "Merry Christmas"? The choice is endless. As long as its 30 characters or less we can add it.
What do our customers say?
" Wow!!! The strawberry liqueur is amazing so need to get some more, loved it x"
"Delicious to drink and great to use in savoury and sweet dishes. Great on ice cream! we bought it for my mother in law from our children with the label saying 'We love you granny'. You can't beat it!"
Our 50cl bottle of Wild Strawberry Liqueur is 18% abv.
At Wiltshire Liqueurs, all our products come with
FREE delivery
. So no surprising extra costs at the checkout.